Students Connect with Nonfiction Narrative Books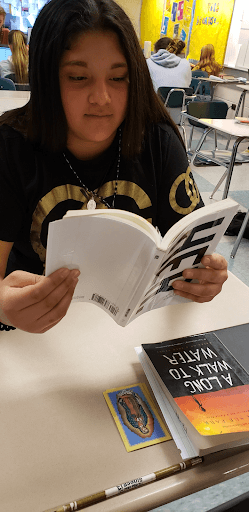 With grant money from LPSF, Goddard Middle School Teacher, Shayna Wood, bought books with culturally diverse characters, graphic novels and high interest/low readability levels.
Since purchasing the books, Mrs. Wood has seen a sharp increase in independent readers. "Reluctant readers are being matched with books where they see themselves in the pages, books that connect with their personal struggles, books that excite them," she said.
Her students shared, "I'm reading more than I used to and those books - I could relate to. They got me feeling like I'm not the only one who goes through tough times." Another student said, "Those books have changed my life. I now love reading narrative nonfiction."
It is thanks to your generosity that the LPS Foundation can help kids and teachers gain a new perspective through books.