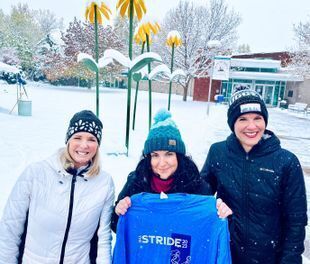 Thank you for your understanding during this challenging time. We've received many encouraging messages from Stridesters supporting our decision to cancel The Stride due to extreme weather conditions.
Below, please find information about bib and shirt pick-up options, school award winners, and more. 
Will the 2023 Stride be rescheduled? 
No, regrettably, we are unable to reschedule the Stride due to the numerous logistical and financial challenges it would present.
Are refunds available? 
Unfortunately, we are unable to provide refunds, which is a standard practice in events of this nature. Proceeds from this event are critical and support all LPS schools and students within our strategic focus areas. Your registration fees contribute to this worthy cause, and we are delighted to announce that our winning schools (details below) will still receive $10,000 in grants for their commendable efforts leading up to the event.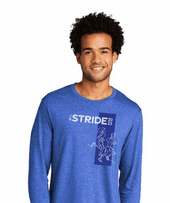 How can I pick up my race bib and shirt? 
We have arranged a drive-thru shirt/bib pick-up event, similar to Early Packet Pick-Up, at the Education Services Center this Thursday, November 2, from 3:00 pm to 6:00 pm in the NE Littleton Public Schools ESC parking lot, with entrance and exit via Windermere. You are welcome to pick up shirts for family, friends, and colleagues. The ESC is located at 5759 S Windermere Street in Littleton.
Join us for a chance to win a $250 Amazon gift card or Nathaniel Rateliff concert tickets from KTCL. You'll also get swag from our race sponsors and be able to check out new cars from McDonald Automotive. If you have already picked up your Stride shirt and bib, email us at lpsfinfo@lps.k12.co.us to add your name to the chance drawing.
Who won the school contests? 
We are pleased to announce the winners of our 2023 Stride school contest. 
Overall winner:
Highest percentage participation:
Elementary - Centennial
Middle - Goddard
High - Littleton
Highest percentage increase over last year:
Elementary - Hopkins
Middle - Euclid
High - Arapahoe
School spirit winners:
Elementary - Field
Middle - Newton
High - Options