Going Gaga for Gaga Ball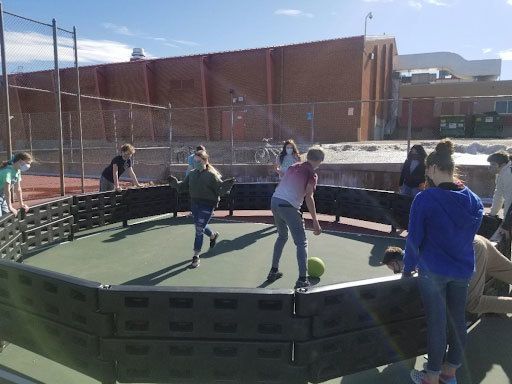 Littleton High School's 8th grade Early High School program includes students who have exceptional academic, arts, performance and STEM portfolios…but are still only 12 or 13 years old!
In an effort to give her students a chance to "play" and create a strong community, program director, Sam Adams-Berger, applied for a teacher grant to get a Gaga Ball Pit and we delivered!
Gaga Ball provides a fun, fast-paced, silly way to blow off steam, feel connected and remember the importance of laughter and play. The physical education teachers have started using the pit as well and Ms. Adams-Berger says it will be a great addition to dances and celebrations in the future.
Her students agree by saying:
"I love playing Gaga ball for even a few minutes because it pulls the stress right out of me so I can focus".
"Thanks for just letting us be kids, Ms. A-B. I love being in high school but I miss lunch recess!"