Choice Based Arts Program helps students Express Themselves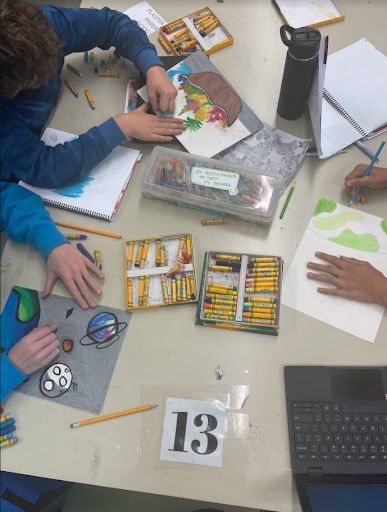 Goddard Middle School Art Teacher, Shannon Hanschen, always dreamed about building a choice-based art program where students choose from a variety of mediums to express their creativity. Her dream became a reality thanks to our Grants to Teachers program. 
Ms. Hanschen's students are now experimenting with watercolor paint, drawing materials, and printmaking supplies. "It's been a total blast supporting students as they find their artistic style, voice, and inspiration," says Hanschen. 8th-grade student Ivy says, "In art class, it's awesome to have all the materials you want."
Thank you for making an art teacher's dream come true and helping students find their creativity through art!