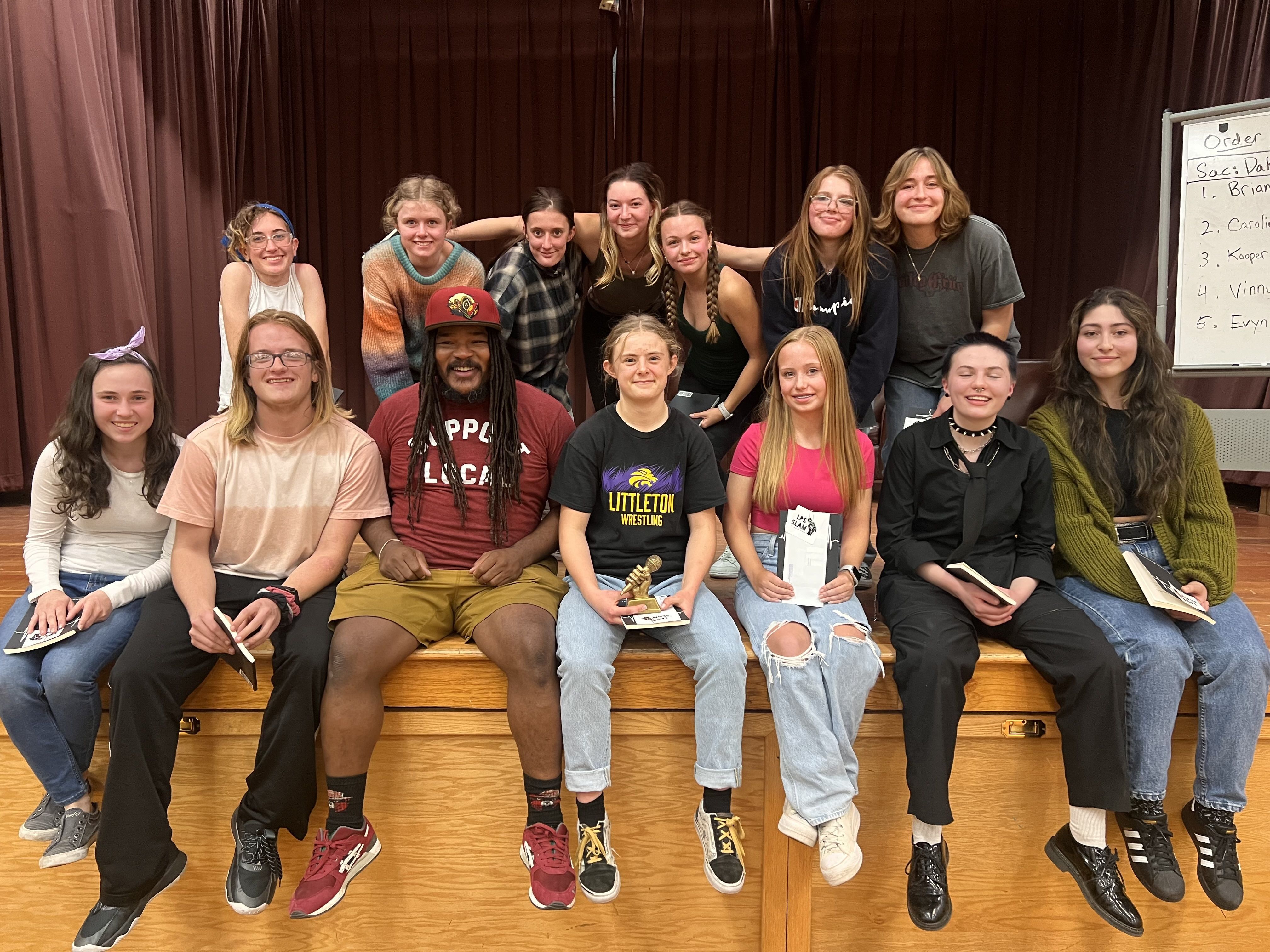 Grace paces backstage, clinging tightly to her phone, quietly rehearsing her newly crafted poem. She punctuates the words with hand gestures. All too soon, she hears her name called. Taking a deep breath, she steps out of the shadows and up to the microphone amidst applause and snaps. It is just the encouragement she needs to share her poem with the crowd.
Grace is among the many students who participated in the LPS Poetry Slam last week at Options Secondary Program. In partnership with the LPS social, emotional, and behavioral team, the LPS Foundation organizes this annual event for high school students across the district.
In addition to performing at the event, students participate in a workshop with National Poetry Slam Champion Jovan Mays. They also receive dinner and have a chance to connect with fellow poets. Your support helps to fund initiatives like the LPS Poetry Slam when you donate to the LPS Foundation.