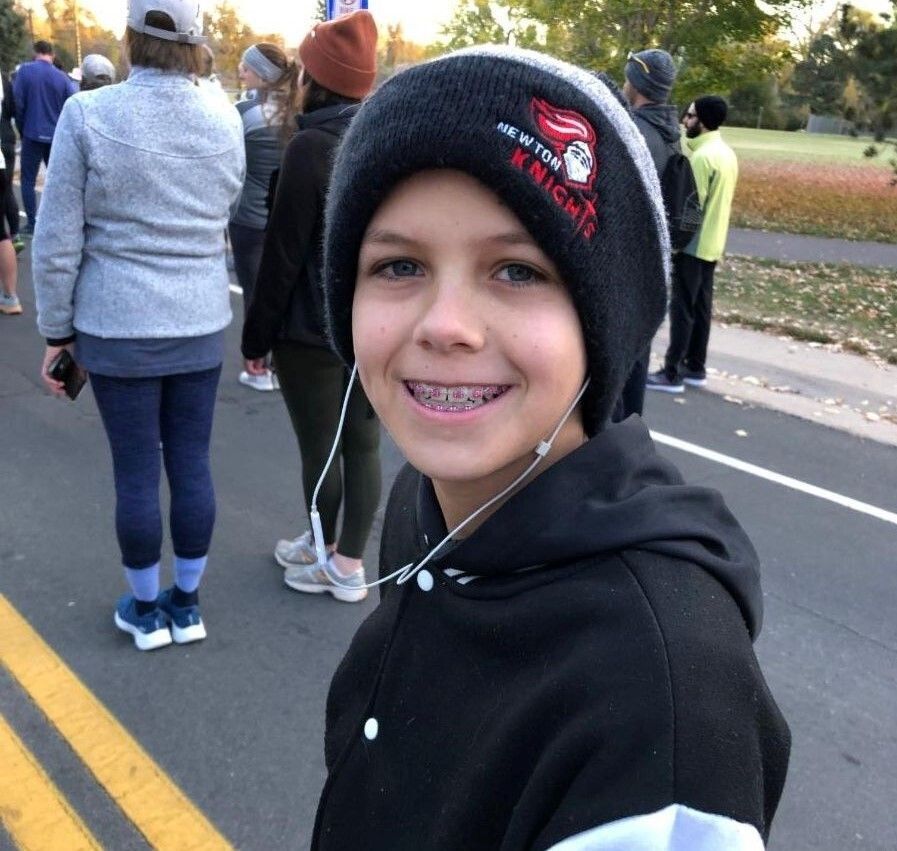 The Stride unites the LPS community and provides opportunities to support one another in meaningful ways. Tristan Breum, a 7th-grade student, got support from an unexpected source as he ran his first 10K. 
Jennifer White, Tristan's mom, shared that Tristan was feeling fatigued at the Highline Canal section of the course when none other than Superintendent Brian Ewert connected with him and motivated him to continue. Brian and Tristan ran together until they approached the finish line, when Tristan took off, beating Superintendent Ewert by 14 seconds!
Jennifer shared, "I cannot thank Superintendent Ewert enough for the encouragement he extended. It made a big difference."