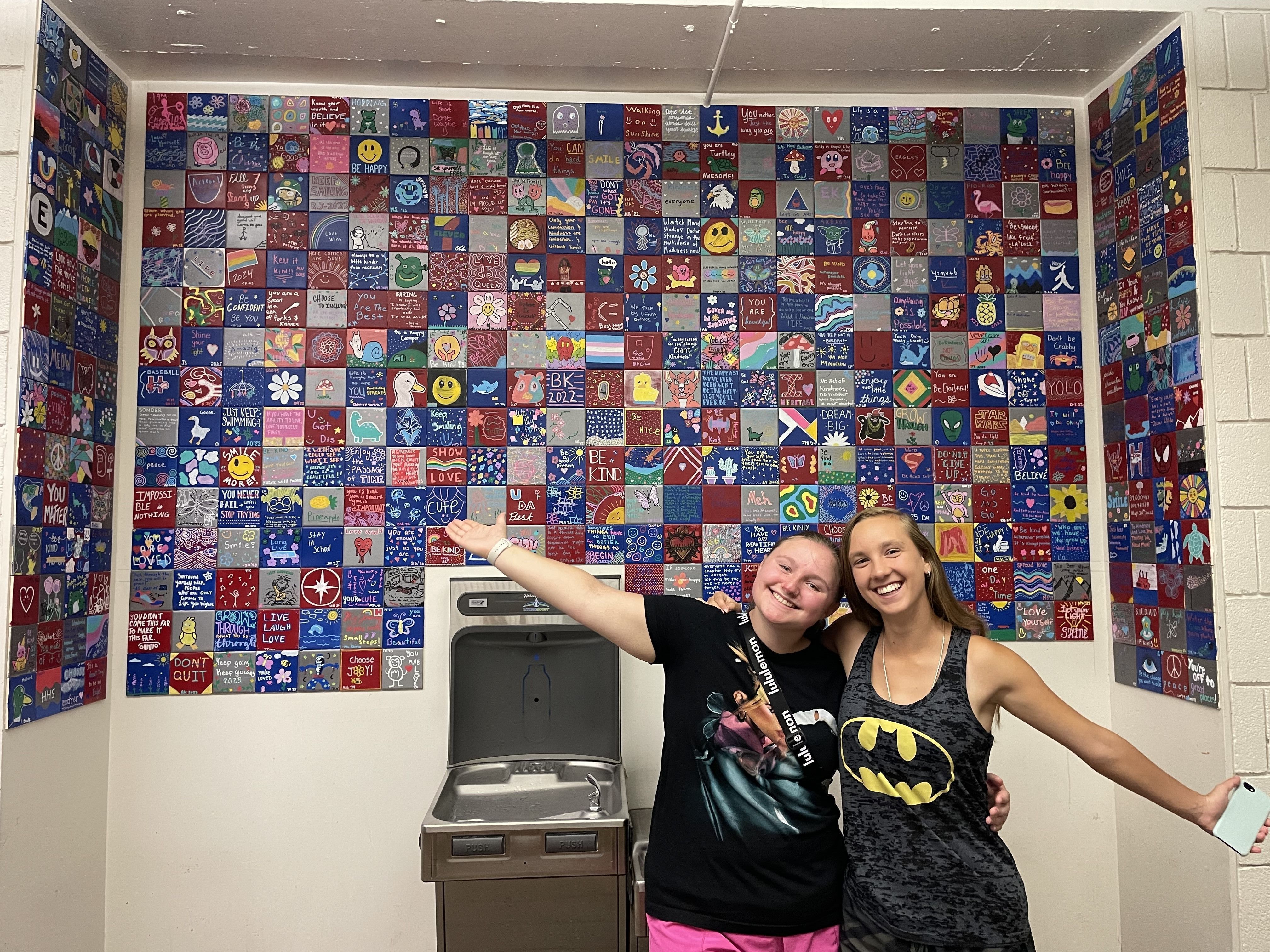 Students Spread Kindness
When Heritage High School students return to school later this month, they'll be greeted with messages of positivity and hope thanks to a project funded by the LPS Foundation.
As part of Kindness Week last spring, Heritage's Sources of Strength Club asked students, teachers and staff to decorate painted tiles with positive, uplifting quotes and drawings. Students enthusiastically embraced the idea, decorating 500 tiles over three days. The result is a beautiful mosaic of original tiles that have wonderful messages like: Life is tough, but so are you! Kindness is a gift you can afford, Don't quit! and You are Be (You) tiful! The wall is a great way for students and staff to leave a lasting legacy!
The funds used to purchase supplies for this project were provided as part of our mental health initiatives. If you would like to help make programs like this happen for LPS students, you can contribute to our Mental Health Legacy Fund here.