Stride Grants Keeps Kids Climbing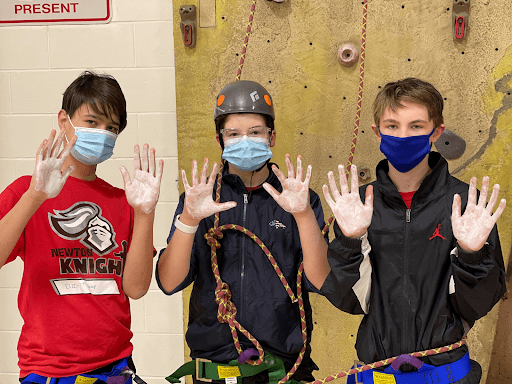 Disinfectant that turns into chalk? Yep, you read that right.
Kent Wilmes, Health and Physical Education teacher at Newton Middle School, used $1,000 he won from the 2020 Stride to purchase the liquid chalk.
Students apply the chalk before they use the school's climbing wall. The product allows kids to continue to climb even with COVID restrictions. It also creates less of a mess than traditional chalk and kids love it!