SOS Blood Drive a Success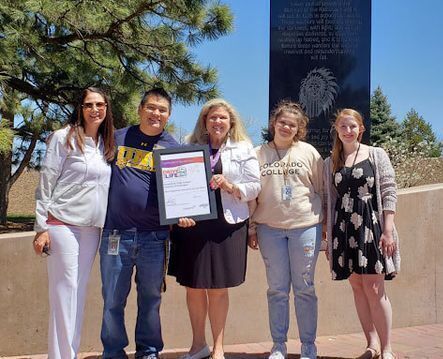 As part of our commitment to support mental health and wellness, we provide funding for a program called Sources of Strength (SOS). This student-led program is designed to combat teen mental health challenges with positivity and outreach.
The SOS group at Arapahoe High School hosted a Virtual Blood Drive, which was part of a larger "Deliberate Acts of Love and Kindness" week developed to spread hope, help, and strength. Thanks to the generous spirit of the Arapahoe community, 44 units of blood were donated during the blood drive, saving 132 lives in our local community. The effort also helped the AHS SOS group earn $2,000 for Arapahoe thanks to support from The Denver Broncos and Vitalant. Way to go SOS students!