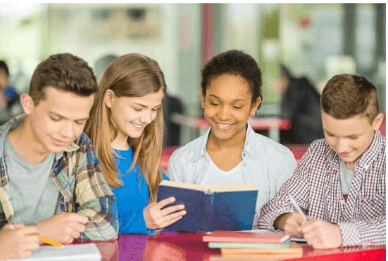 As part of our mission to support each LPS student's unique path to success, we raise funds for mental health resources for students, families, and educators. Last week, in partnership with the LPS Social Emotional Behavior team, we funded a workshop for LPS parents, guardians, and educators called The Well-Balanced Student. The workshop was facilitated by Challenge Success, a nonprofit organization affiliated with the Stanford University School of Education.
Parents and educators who attended the presentation learned how a narrow definition of success negatively impacts students. One student that Challenge Success interviewed said, "The effect of society's high expectations and pressures on my generation is scary. Kids are depressed, anxious, sleep-deprived, and in some cases, suicidal. Even kids with the best grades engage in this kind of unhealthy behavior."
Thankfully, attendees learned ways to help transform the student experience by promoting well-being and engagement in the classroom. Challenge Success also provided healthy sleep habits, playtime, family time, and downtime resources. You can learn more at https://challengesuccess.org. When you give to LPSF, you help fund programs like these.