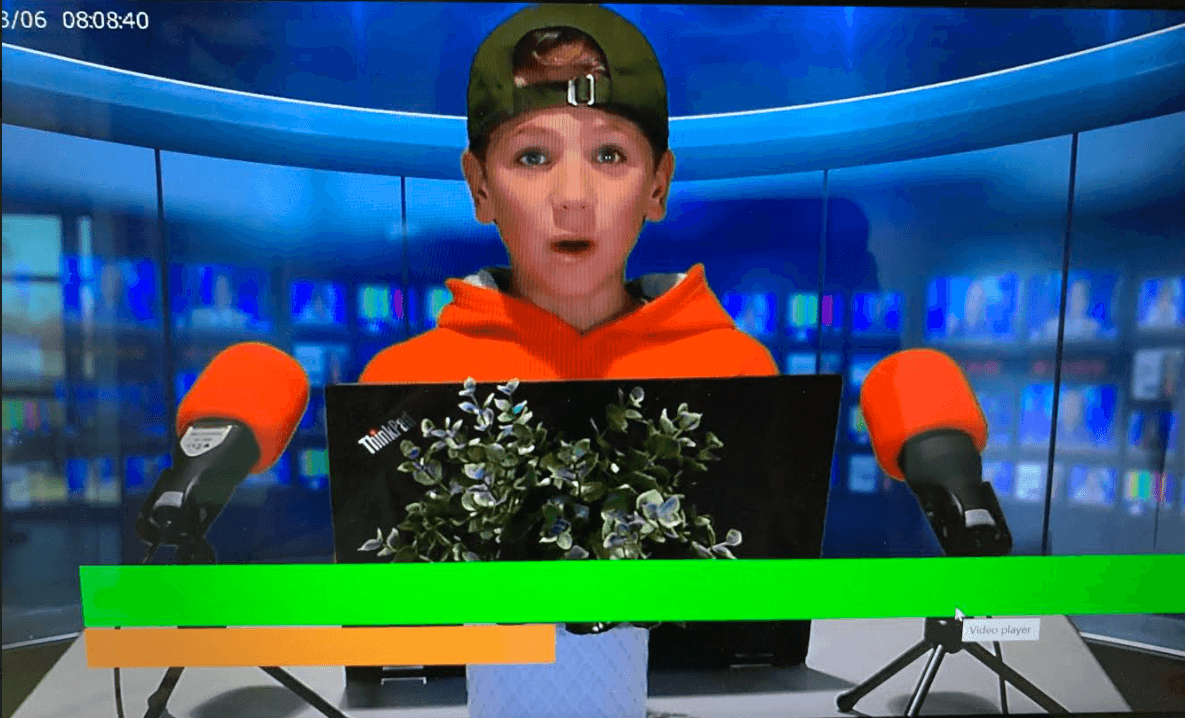 Jack smoothes his shirt and reviews his notes. Camera operator, Kaylee, focuses on Jake's face and prepares to count him down. Technical director, Savannah, brings up the graphics that will appear behind Jack. The team is ready for action! 3-2-1, and the Ford Foxes weekly newscast is live.
Jack, Kaylee, and Savannah* are part of a 5th-grade leadership program at Ford Elementary School that gives them the opportunity to produce a weekly newscast. They write, build, and film the broadcast, which is shared school-wide. Students especially love seeing the Ford mascot, the Fox, doing silly or helpful things so they can learn. A grant from the LPS Foundation jumpstarted the new program, which teaches students media literacy skills, promotes civic engagement, gives students the chance to experiment with storytelling formats, and activates student voices. These essential communication skills will serve the students throughout their academic and professional lives.
A similar grant was awarded to Heritage High School teacher, Brittany Markus, so she could purchase upgraded audio and visual technologies for her News Production class. Brittany shared, "The grant has made digital media production much smoother and easier. The new tools allow students to create higher-quality photographs, videos, and interviews that better reflect their intentions." Thanks to the upgraded equipment provided by the LPS Foundation, students quickly build skills that lead to real career opportunities.
You can learn more about our support of educators here.
*Not the students' real names