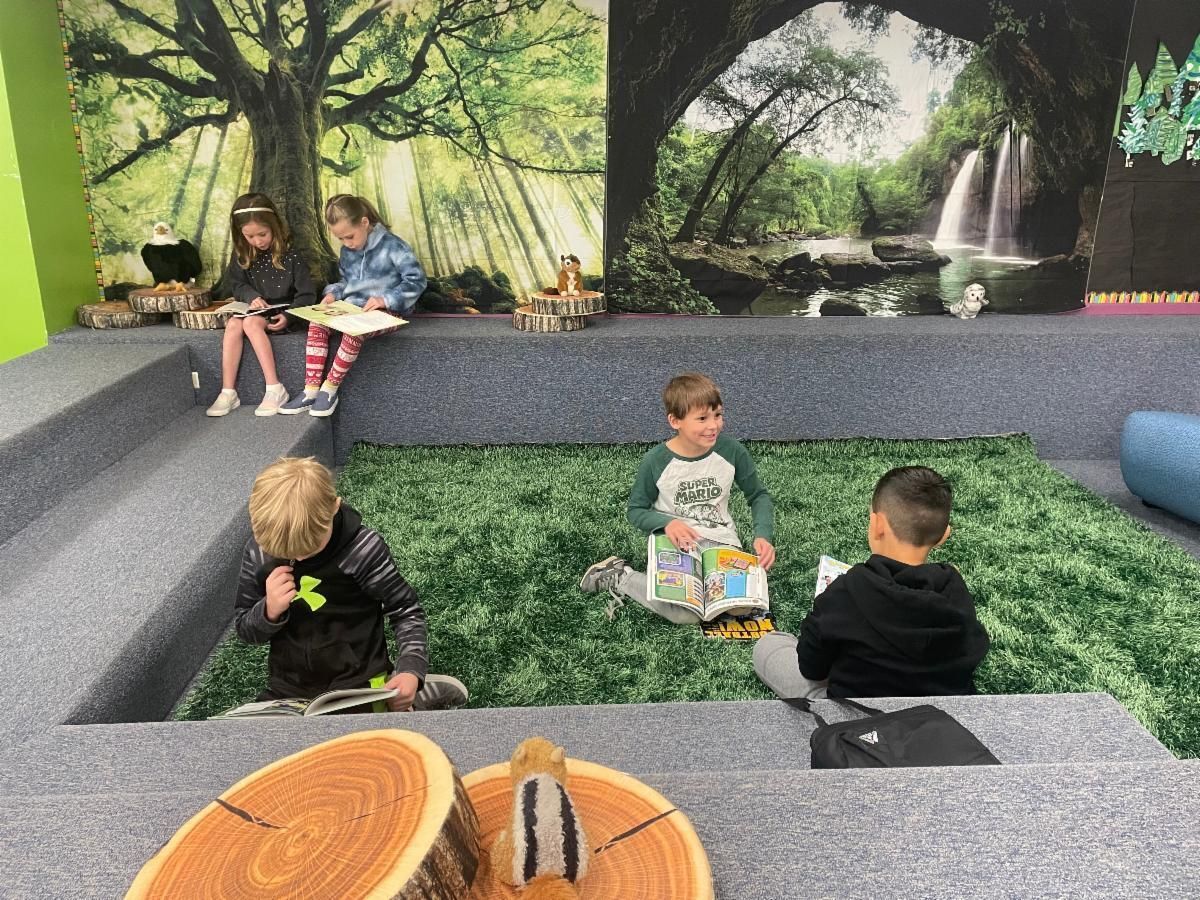 Students at Hopkins Elementary are reading by the campfire, communing with wildlife and enjoying green grass in their newly updated media center thanks to a teacher grant from us. 
Hopkins Media Center Coordinator, Kerri Gillett, was inspired to transform the space after reading about how nature and images of nature contribute positively towards a student's mood, and motivation. She envisioned a tranquil space with outdoor elements that served all of her students.
Before the transformation, the basement space was dark, dated and lacked comfortable seating. Now, the space is bright, modern and has many areas to relax or learn.