2023 Spirit Celebration Scholarship Winners
Each year, as part of The Spirit Celebration, we award four stellar students with $1,000 college scholarships. These scholarships are made possible by the generosity of the Colwell Family. Meet this year's inspiring winners below.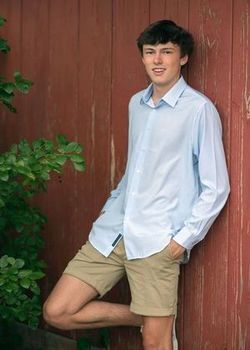 Ian Thompson - Arapahoe High School
Ian Thompson is a crucial link in Arapahoe High School's community chain. As part of Link Crew, Ian helps incoming freshmen navigate their way through high school, much like his core group of friends has done for him since kindergarten. An effective leader and gifted athlete, Ian's a proud member of the Warrior community who shows his support in a variety of ways. As captain and goalie of the varsity lacrosse team, he's paying his experience forward by helping train and mentor the team's newest goalie. Ian can also be found shooting hoops with members of the Unified Basketball team, scoring big points and lasting friendships with other athletes, as well. Off the court, Ian's inspiration comes from his teachers, many of whom taught the multiple Advanced Placement courses he's taken in preparation for college. Ian plans to attend the University of Oklahoma, where he'll pursue his master's degree with the hopes of teaching high school history and, with a little luck, coaching lacrosse.
Sydney Sheldon - Littleton High School
Much like this year's Oscar-winning movie title - when it comes to her involvement at Littleton High School, Sydney Sheldon is "everything, everywhere, all at once." As a freshman orientation leader and school ambassador, she welcomes incoming students with a shoulder to lean on and a smile. While she enjoys the rigor of International Baccalaureate coursework, she appreciates the community of friends she's made in her classes even more. In an effort to bring students together after a long COVID separation, she started the Breakfast and Board Games Club; it's proven to be a fun lesson in leadership and organization. She also enjoys tutoring as part of her service in the National Honor Society. An avid runner, Sydney keeps pace with the cross country and track teams and equates her excitement at the starting line with the thrill of making a classroom presentation. Once the race is over, she's off and running, making dog toys for the Dumb Friends League, organizing food drives, or working on a Habitat for Humanity project with Key Club. That high energy will serve her well as she studies to become an elementary teacher at The College of William and Mary this fall.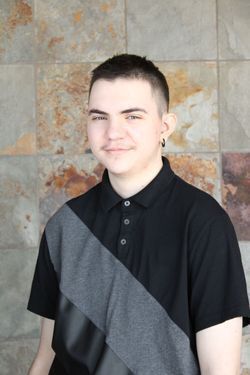 Cal Hale – Options
Picture this: a future filmmaker who wants to focus his lens on health issues. That's Cal Hale - a stellar student and school leader who's on a mission to help others. Despite dealing with medical issues that keep him in chronic pain, he's active in the Options community.  When this year's grads receive their yearbook, Cal's artistic design will grace the cover. He's emerged as a quiet leader among his peers due to his empathetic nature and ability to reach out to friends in need.  He's also part of Options' steering committee to help build a stronger, more inclusive community.  After class, he further taps into his creative side at the Binning Family Foundation's film school.  His highlight reel includes many aspects of filmmaking, but his favorite role is director of photography. He also fabricates picture-perfect, intricate costume masks, which do little to hide his expert proficiency with 3D printers. Cal aspires to share his love of art with others, especially those struggling with health issues. Watch for his name in the credits after he graduates from Arapahoe Community College or Metro State University with a degree in Fine Arts.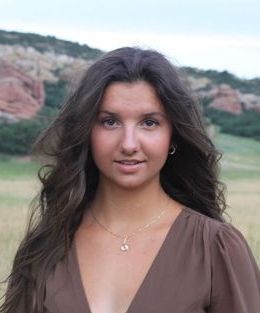 Aisha Jost – Heritage High School
When you need a babysitter, Aisha Jost is the person your kids beg you to call. Her cheerful disposition, combined with steadfast attention to detail, make her the ideal nanny, as well as a natural leader at Heritage High School. Aisha first discovered her love of teaching as a Sunday school aide and a summer camp counselor. With career goals in sight, she enrolled in the selective Teacher Cadet program at LPS, where she learned about the teaching profession firsthand. She credits that experience with helping her confirm she wants to be a teacher while also providing ways to become more comfortable presenting information to others. This National Honor Society member is concurrently enrolled at Arapahoe Community College, earning college credit in a number of courses. Aisha craves a warm climate to match her warm personality, so she's off to Grand Canyon University in Arizona to pursue a degree in elementary education.