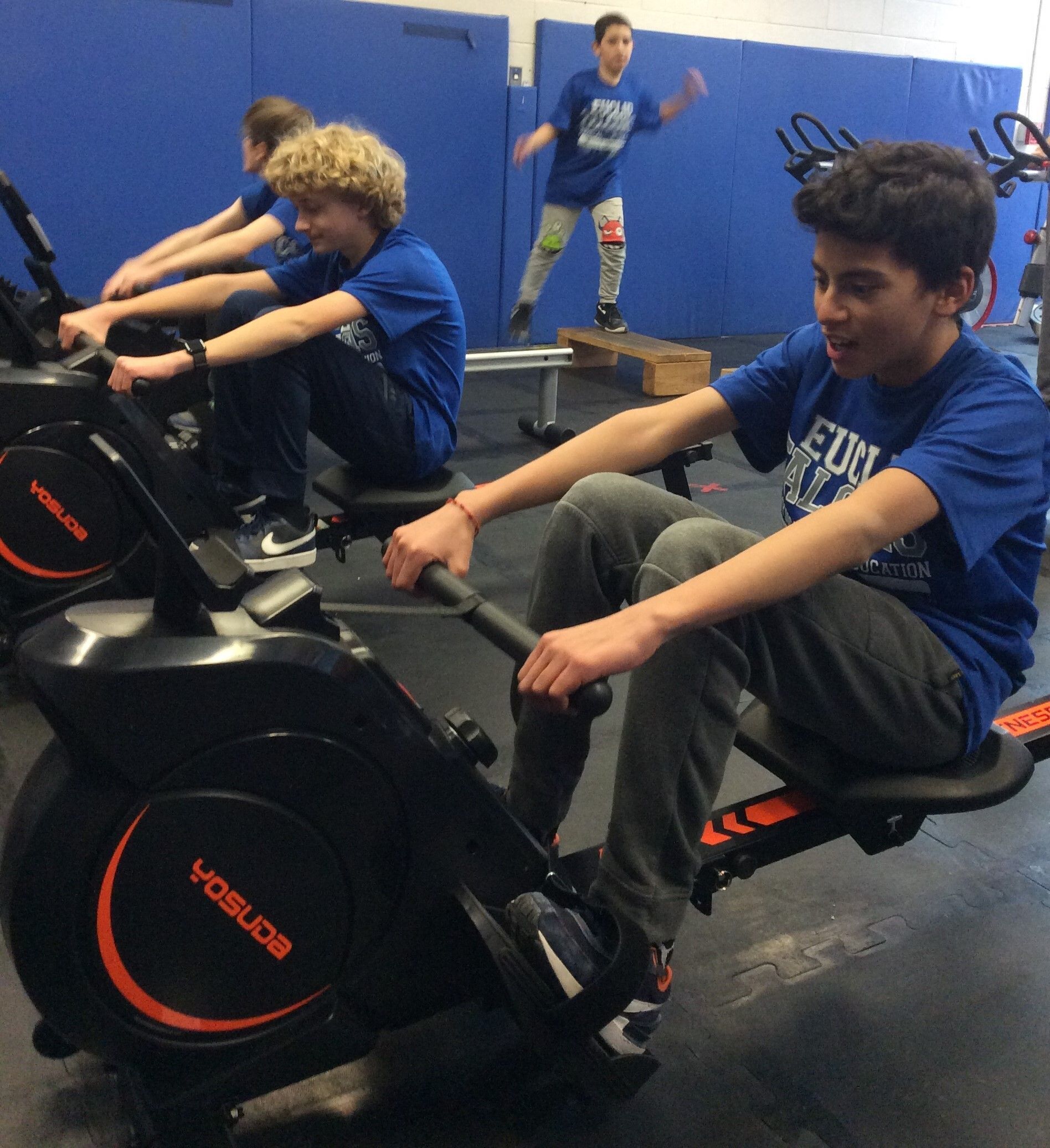 Health and wellness are essential for students, so we fund efforts that promote healthy bodies and minds. To that end, we purchased two magnetic rowing machines for Euclid Middle School. More than 4,800 students will be able to use the equipment over the lifetime of the machines.
Teacher Clint Borel says, "Rowing is an amazing full-body workout that reinforces training principles we learn and practice in PE. Students will get to learn about heart rate and feel the results of the rower!" Students say, "The rowers are cool!"
You can support health and wellness efforts by registering for The Stride, our 5K, 10K, Kids Fun Run, and Wellness Expo. Visit www.runthestride.com for details.