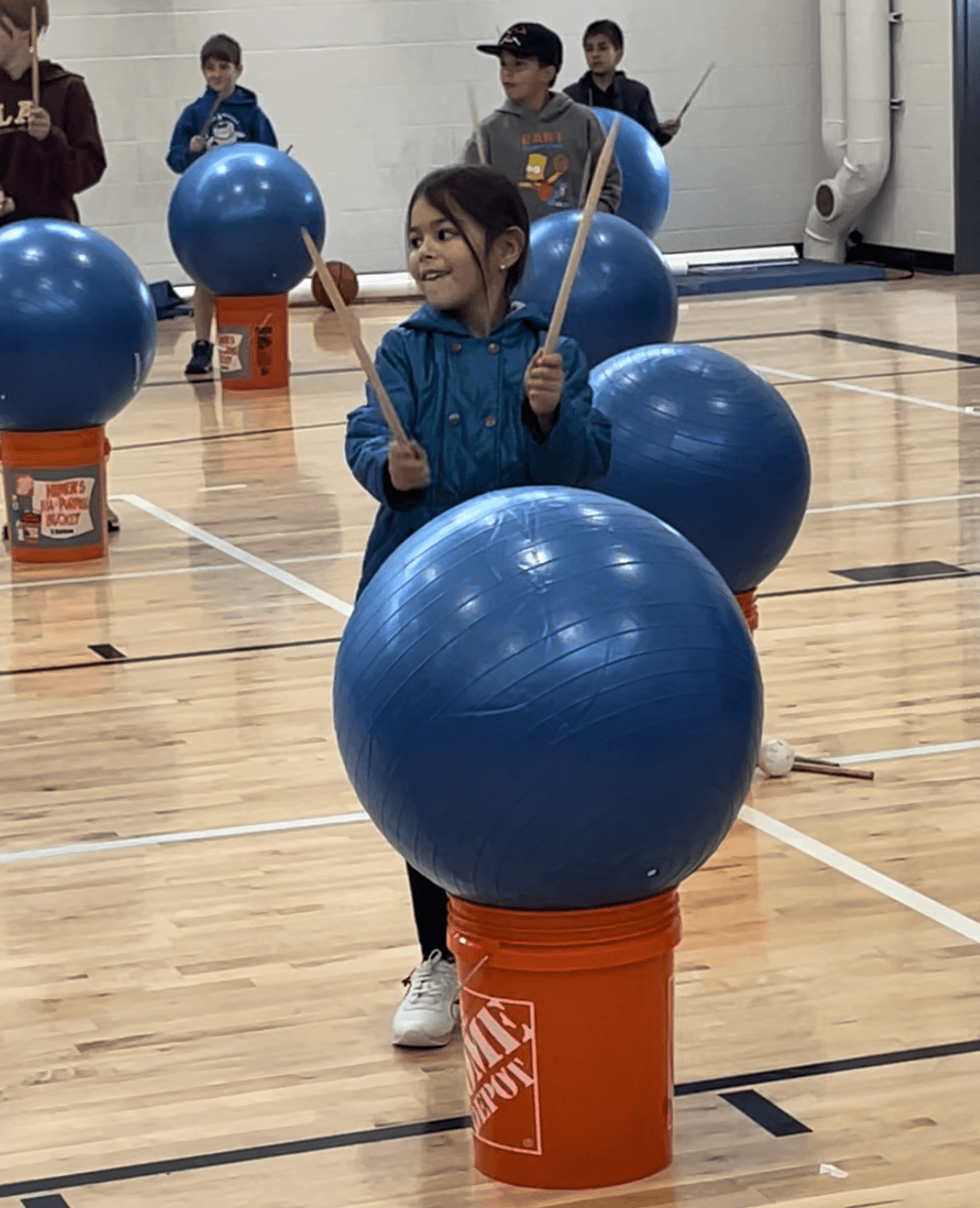 Have you heard of cardio drumming? Neither had we before Littleton Academy music teacher Melissa Anderson and PE teacher Phil Mauro applied for a grant to create this cross-curricular initiative.
Cardio drumming uses exercise balls and drumsticks in combination with physical movements to create dance routines and rhythms. It has been proven to help improve student achievement by activating both brain hemispheres. It also provides an outlet for student self-expression and produces a shared experience to combat feelings of isolation. Based on this information, we happily agreed to fund the grant request.
We recently visited Littleton Academy to see cardio drumming in action. With Cotton-Eyed Joe blasting in the background, 2nd and 8th-grade students picked up their drumsticks, positioned themselves behind their exercise balls, and then performed a routine led by their teachers. It was high-energy, collaborative, and a whole lot of fun! We are so grateful to be able to provide opportunities like this to students in Littleton Public Schools.